Work Injury Treatment in Omaha
Work injuries are a common problem when individuals engage in heavy lifting, repetitive movements, work at elevations or doing other hazardous activities. When these problems occur, your Omaha chiropractor can provide accurate diagnosis and effective treatment to relieve your pain and help to restore normal mobility. Kosak Chiropractic & Acupuncture offers a number of techniques to treat common workplace injuries.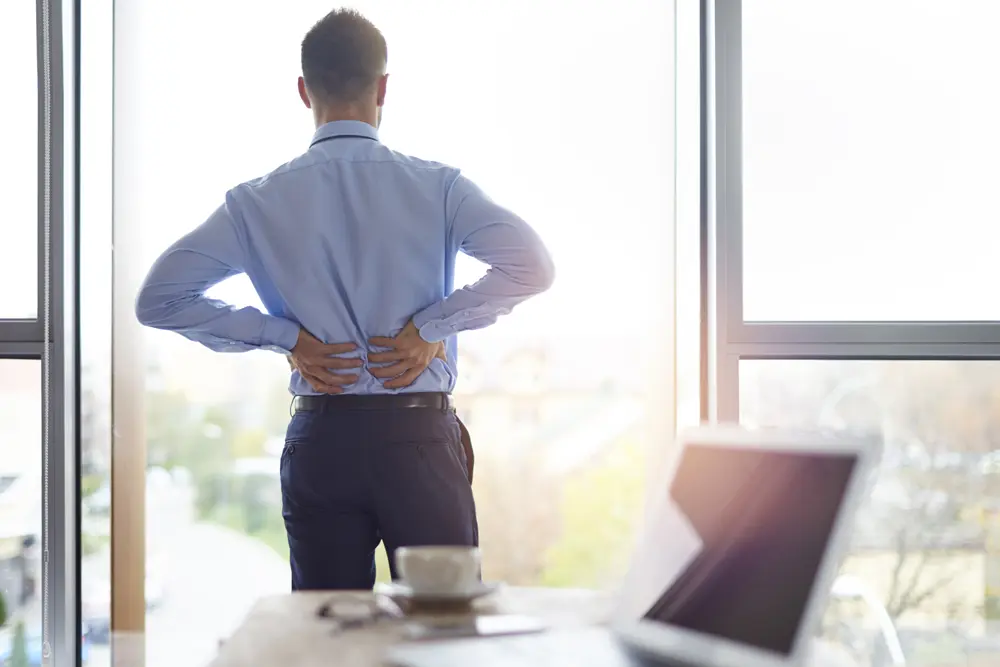 Common Work Injuries
A number of injuries are commonly seen in work settings. Lifting and straining injuries cause back and shoulder injuries. Knee injuries can result from climbing and twisting movements. Arm, wrist and neck injuries often occur in individuals who work on computers throughout the day. Slips and falls can cause damage to the knee, ankle, hip, shoulder or back. When these injuries occur, careful diagnosis and prompt work injury treatment in Omaha are important to relieving the resulting discomfort and restoring the affected area to full function.
Chiropractic Treatment of Work-Related Injuries
Your Omaha chiropractor can provide a comprehensive examination to determine the source of your discomfort. X-rays can be used to find problems in the structures of the spinal column. Spinal manipulation helps to re-align the spinal column for the relief of pain and better function. Corrective exercises may also be used to strengthen supporting structures and provide better mobility. Therapeutic stretches improve flexibility and movement.
Acupuncture, an ancient Asian healing technique, uses fine needles inserted into the body at special points to block pain and improve healing. Lifestyle advice helps patients to use their bodies more efficiently to improve healing and decrease the risk of further injury. Your chiropractor in Omaha may also provide nutritional counseling for better health and function.
Make
Kosak

Chiropractic & Acupuncture Your Omaha Work Injury Chiropractor

Dr. Kevin Kosak, certified in both chiropractic care and acupuncture, can provide effective care for work injuries for patients in Omaha, NE and nearby communities. We offer a variety of treatments to relieve pain and improve function for individuals who have acquired injuries from their work duties and can ensure that you have comprehensive records of your problem and treatment for insurance coverage.

Call Kosak Chiropractic & Acupuncture today at (402) 964-0300 for an appointment to learn how chiropractic techniques can help you return to comfortable and effective movement.