Sports Injury Treatment in Omaha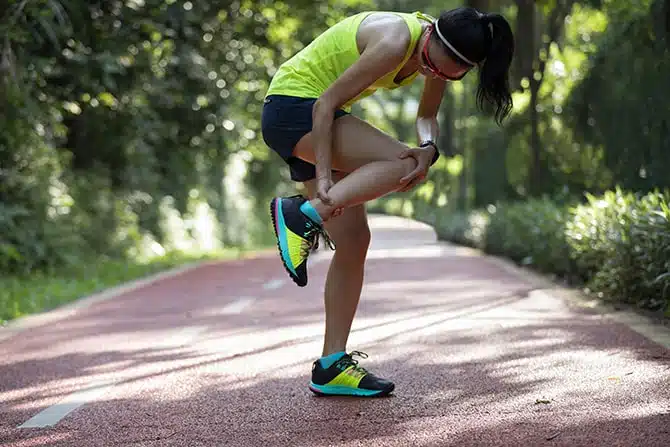 Sports injuries can take you out of the game in a variety of ways. In addition to acute sprains, strains, dislocations, and fractures, you can develop chronic overuse injuries that leave you with nagging pain and stiffness. Fortunately, the right combination of sports injury treatment methods, including chiropractic care, can help you overcome these limitations and return to your favorite athletic activities.
The Different Types of Sports Injuries
Injuries from sports involve muscles, tendons, ligaments, nerves, and even the brain. Common examples include: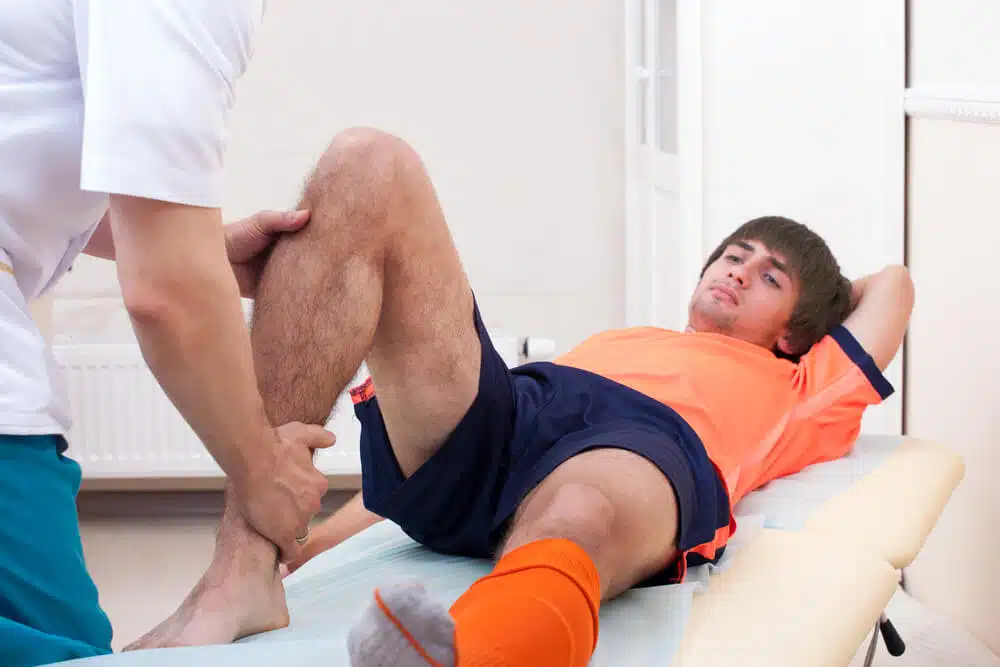 Sprains - A sprain occurs when a ligament (the connective tissue that attaches two bones to each other) tears or stretches. Sprains produce severe bruising, swelling, pain, and stiffness in the affected ligament.
Strains - A strain is similar to a sprain except that it involves a torn or stretched muscle or tendon. Many strain injuries occur due to repetitive motion that overstresses a particular joint or muscle group.
Knee injuries - Athletes who subject their knees to excessive force can develop many kinds of knee injuries, from the chronic pain and inflammation of a runner's knee to a ruptured knee ligament that may take months to heal.
Concussions - A concussion occurs when a sharp impact to the body or head bruises the brain by causing it to strike the skull's inner surface. Symptoms can include disorientation, vision problems, headaches, and nausea.
Plantar fasciitis - Plantar fasciitis is an inflammation and strain in the arch of the foot. Overuse of the feet and poor arch support from footwear can cause this problem, with heel pain as the most common symptom.
Fractures - Fractures often occur due to a fall, tackle, or other hard impacts in sports. They can take many forms, from a simple break or crack to a complicated, displaced break that requires surgical correction.
Rotator cuff injury - Your shoulder can move thanks to a set of muscles and connective tissues called the rotator cuff. A strain or rupture in any of these tissues can make it impossible for you to lift or rotate your arm.
Dislocations - In a dislocation, one part of a joint separates completely from another. For example, a shoulder dislocates when the ball of the joint is pulled out of the socket. complications include an elevated risk for future dislocations of the same joint.
How do you treat Sports Injuries?
Successful injury treatment for sports starts with a prompt and accurate diagnosis. The longer you delay in getting your injury checked, the greater the risk that it will heal incorrectly.
Many sports injuries respond well to conservative treatment modalities, depending on the type and severity of the injury. Your sports injury doctor may recommend: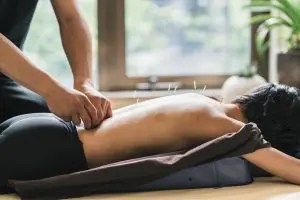 First aid - Rest, ice, compression, and elevation of the injured body part can prove critical in the early stages of the injury.
Chiropractic adjustment - A skilled chiropractor can move dislocated or misaligned joint components back into their proper positions.
Acupuncture - Acupuncture can relieve pain without medication and increase circulation at the injury site for speedier, more comfortable healing.
Corrective exercises - A personalized exercise plan can help you build your strength, increase your flexibility, and reduce your risk for future injuries by improving your posture and balance.
How to prevent Sports Injuries?
You can prevent injuries in sports by maintaining good physical fitness all year round. Always warm up and cool down carefully after athletic activity. Avoid putting on extra pounds that place stress on your musculoskeletal system. Wear supportive footwear and check your sports technique for flaws that throw your body off balance.
Get Professional Help for Your Sports Injury
Kosak Chiropractic & Acupuncture can diagnose your problem and provide you with a holistic sports injury treatment plan. Don't let your injury keep you on the bench indefinitely - contact us today to schedule an evaluation.