Dr. Kosak Is Your Omaha Chiropractor for Personal Injury
If you have suffered from a personal or work injury involving the musculoskeletal system, you want to get aid as soon as possible. The sooner you begin treating this type of internal injury involving the muscles, joints, nerves, or bones—the better. At Kosak Chiropractic and Acupuncture in Omaha, Nebraska, we specialize in the treatment of these injuries using an all-natural, drug-free approach. Learn more prior to your appointment for treating a personal injury and for pain relief.
We are your source for Omaha personal injuries. If you have experienced a job related injury, our chiropractor in Omaha can get you back on your feet.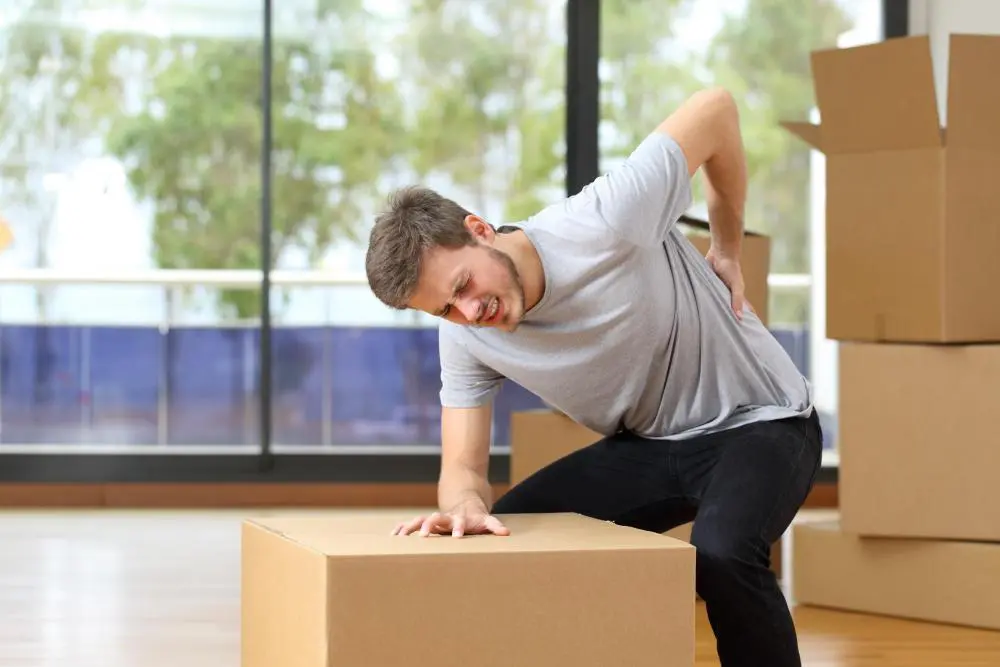 If you have experienced a job related or personal injury, the most ideal time to call us is immediately following the injury. You may not be experiencing pain from your injury- this is not uncommon. Sometimes pain takes several days to weeks to set in, but you don't want to wait that long to call us. If you have experienced a slip, fall, or back pain from lifting something heavy or even sitting too long, these are the work related injuries in Omaha that Dr. Kosak can help you heal from.
Our Chiropractor in Omaha Treats Work Related and Personal Injuries
After an injury we will provide an examination and evaluation. If an x-ray is necessary, we will order these at this time. After your exam we will perform your first chiropractic adjustment. Along with chiropractic manipulation, we may also suggest the use of acupuncture to complement your chiropractic care. If you are worried about calling us because you are not sure if your insurance will cover you for worker's compensation, just following your injury is the very best time to ensure your insurance will cover it. When you wait too long after work related injuries in Omaha, your insurance may be hesitant to cover your injury because they may claim it was caused by something other than that.
Personal injuries may also occur when doing regular, everyday activities such as shoveling snow, during a sporting or recreational activity, gardening, exercising and working outside. Dr. Kosak is experienced in treating Omaha personal injuries. Personal injuries can easily create unexpected low back pain, mid back pain, neck pain, shoulder injuries, knee pain, elbow pain and more. When left untreated, these injuries can lead to complications such as headaches, fatigue, visual and emotional disturbances. Dr. Kosak stresses the importance of coming to see us for an evaluation immediately following your Omaha personal injury to prevent it from turning into something more serious.
Personal injury can also occur as a result of an automobile accident. The force of a car impacting you from behind, called whiplash is one of the most common injuries following a car accident. The "snapping" of the neck can lead to immediate misalignment of the spine. This is another form of personal injury that you may not realize the results from immediately. The absence of pain however does not indicate that an injury did not occur. Immediately following an auto accident or car crash is the best time to be seen by our Omaha chiropractor Dr. Kosak.
What Type of Personal Injuries Do Chiropractors Help Treat?
Any musculoskeletal injuries involved in a personal or workplace injury can be treated successfully using chiropractic care. The most common injuries are low back pain, text neck, and chronic headaches. However, we also treat nerve pain, such as sciatica, as well as joint disorders including arthritis. Through our acupuncture services, we can also use this type of therapy to treat your pain after a work injury or personal injury.
We work with patients who are suffering from chronic pain due to repetitive use injuries, too. We commonly see individuals who are struggling with carpal tunnel syndrome. This type of work injury is due to a lack of ergonomic practices when working at a computer on a routine basis. By helping our patients identify these areas of repetitive use, we can work toward creating smarter lifestyle choices.
Other types of workplace and personal injuries we treat quite often include slip and fall injuries. Whether you are injured slipping at work or at home, you may have likely damaged something in your musculoskeletal system. Check with our chiropractor to get a chiropractic evaluation to scan for any damage due to the fall.
How Do Chiropractors Treat Personal Injuries and Workplace Injuries?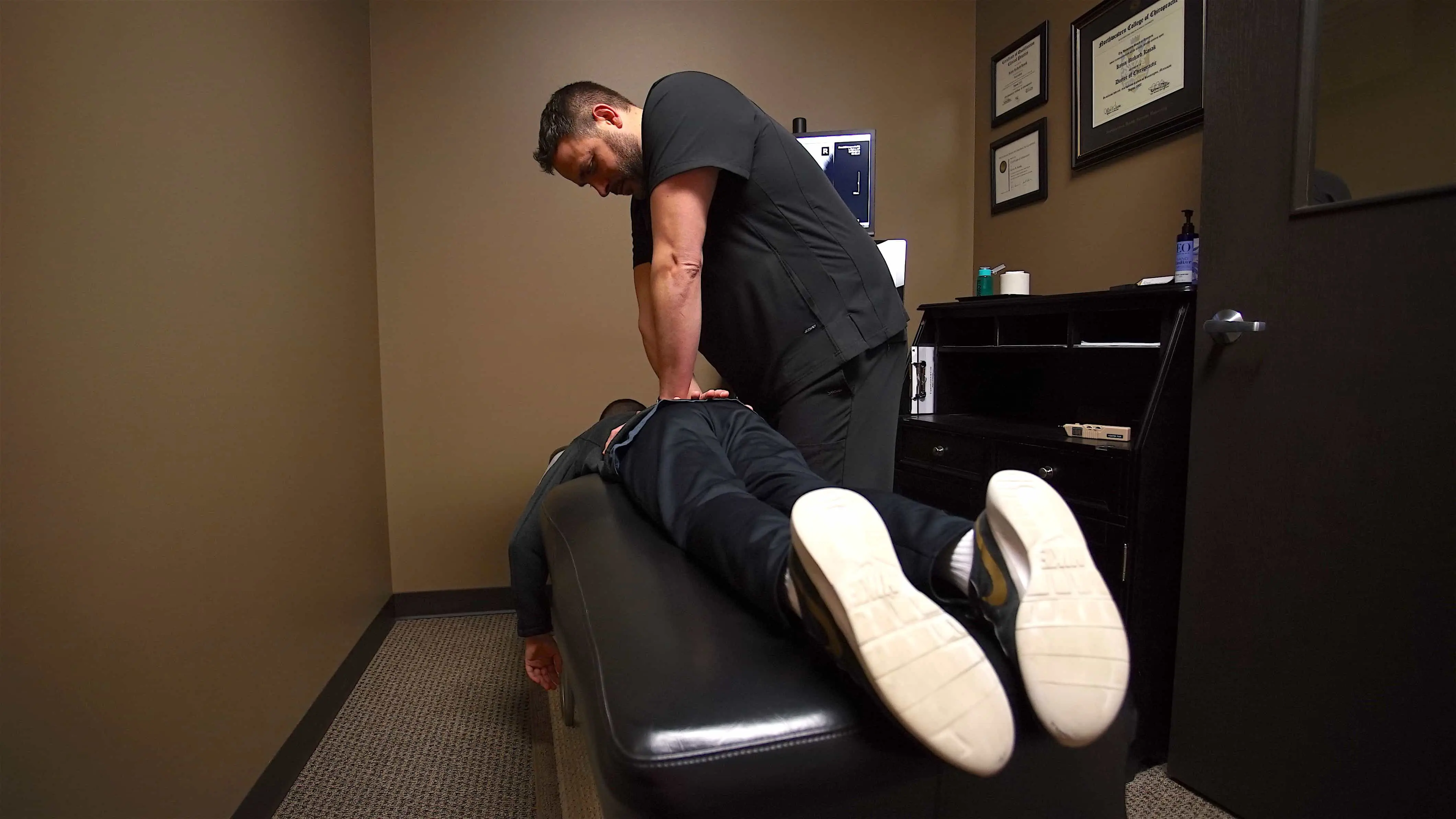 Chiropractors focus on the source of the injury—whether you have a personal injury, work injury, or sports injury. For example, if you have low back pain, our chiropractic doctor will use a chiropractic evaluation to determine the cause of the pain. You might have a herniated disc, pinched sciatic nerve, or strained muscle.
By finding out what is causing your pain, our chiropractor is able to treat the problem at the source. This way you are not just covering up the pain. You are treating it at the source so to resolve the painful condition for the long term. This is instrumental in achieving less pain without drugs or surgery over the course of your life, even if you have a chronic injury.
What are the Treatments and Services Provided by a Workplace Injury Doctor?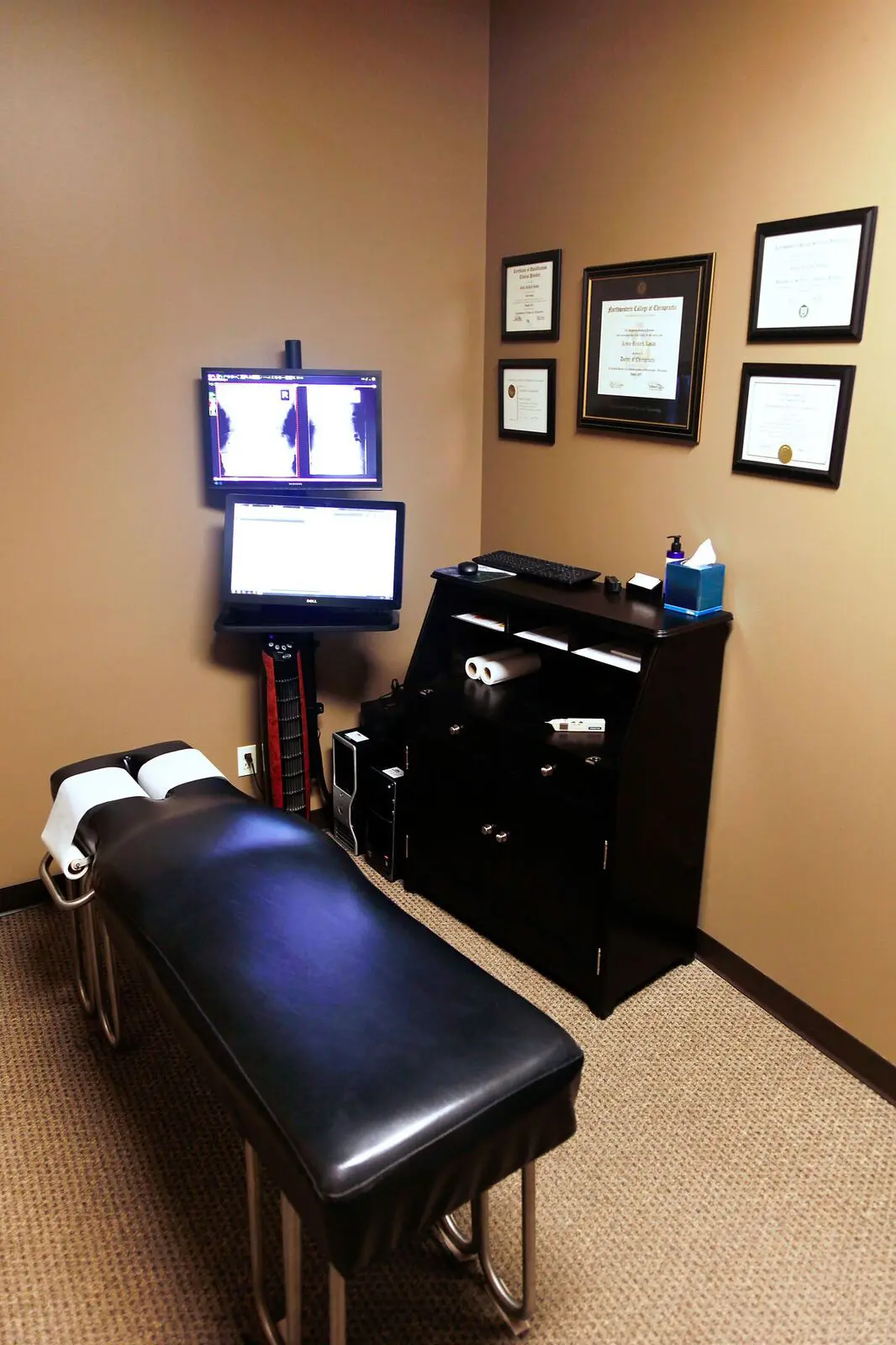 We use chiropractic adjustments to realign your musculoskeletal system. From there, we can perform spinal adjustment therapy, acupuncture, intersegmental traction, or electrical muscle stimulation. These modalities help to reduce inflammation while boosting your body's circulation. This helps with all-natural healing and pain relief through the flood of endorphins in your bloodstream.
We also provide other treatment services. For our work injury rehab, we offer corrective exercises to keep you moving and mobile between treatment sessions. As part of your chiropractic evaluation, we also conduct a postural screening. While this treatment is typically used for teenagers entering puberty, and at risk for scoliosis, our screening is also beneficial for adults.
We can identify any misalignments in your musculoskeletal system and begin providing treatment accordingly. Other treatments we offer include nutritional counseling and lifestyle advice. This is for patients who are in need of assistance with vitamin and mineral intake or improving their overall quality of life.
When Should You Visit Kosak Chiropractic and Acupuncture for Chiropractic Care?
After you have suffered from a personal injury or work injury, you want to schedule your chiropractic appointment stat. The sooner you see a chiropractor at Kosak Chiropractic and Acupuncture, the sooner you will learn the source of your personal or work injury. This is critical to getting coverage from your health insurance provider in most instances.
If you have been involved in a workplace accident that has resulted in an injury that was filed with worker's comp, you have a limited amount of time in which to file any claims. If you want to include your chiropractic care as part of your claim, you need to schedule your appointment as soon as you can after your accident.
Choose Our Personal Injury Doctor and Chiropractor
Here at Kosak Chiropractic and Acupuncture, we offer comprehensive health and wellness services in Omaha, Nebraska. As your preferred personal injury chiropractor, we are ready to assist you. Contact our office at 402-718-9579 to schedule an appointment for personal injury and work injury rehab services. Be sure to ask about our current discounts including a free chiropractic consultation for new patients.
Call today at {PHONE}