Acupuncture for Anxiety and Stress Relief
Do you feel as if you're about to jump out of your skin every time you experience a loud noise, stressful situation, or other routine stimulus? Do you feel sick, dizzy, agitated, or weak without understanding why? Have you developed a muscular twitch or sleep disorder? You may be one of the many American suffering from some form of anxiety.
Anxiety attacks can sabotage your entire body through the nervous system, which is why you experience physical symptoms as well as emotional distress. Fortunately, you may be able to bypass pharmaceuticals in favor of more natural, safer, more long-lasting solutions. Acupuncture is one of those potential answers -- and our West Omaha chiropractor at Kosak Chiropractic and Acupuncture is happy to provide this powerful treatment for acupuncture.
What Is Anxiety?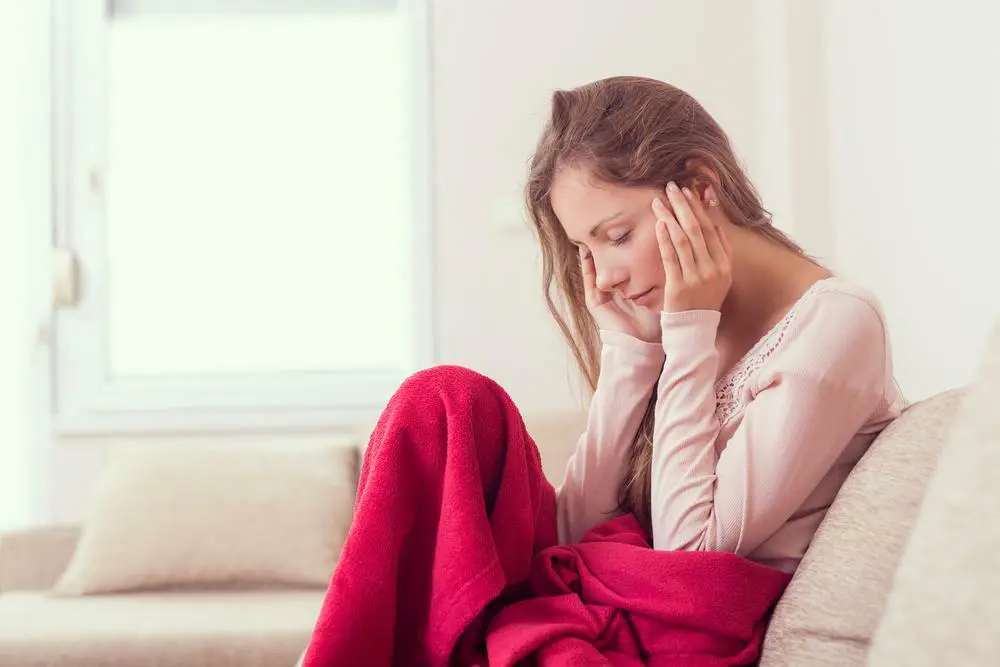 To understand how acupuncture works to relieve anxiety, it's first important to understand what anxiety does to the body. A variety of triggers can set off anxiety attacks, especially in people who suffer from generalized anxiety disorder (GAD). Ongoing worry about everyday situations can place your endocrine system on constant alert, with stress hormones such as adrenaline and cortisol being pumped through your body and keeping you in a nervous, hyper-vigilant state. As a result, you may experience symptoms such as:
Dizziness
Nausea
Sweating
Hot or cold flashes
Trembling
Choking or swallowing problems
A feeling of detachment or mental confusion
Nerve signals related to your anxiety can cause your muscles to tense up and go into spasm. When this happens in the neck, you may suffer from chronic headaches and other forms of pain as well as anxiety.
How Acupuncture Works
Acupuncture solves physical problems by correcting imbalances in the body. This ancient modality of Traditional Chinese Medicine is based on the idea that Qi, or life energy, flows through the body via channels known as meridians. By using needles to govern and correct this Qi flow, many causes of disease and discomfort can be successfully relieved.
Modern Western medical research supports the power of acupuncture, although it explains that success somewhat differently. Studies indicate that acupuncture can regulate the passage of nerve signals through neural structures known as "pain gates." This ability to normalize nerve function has beneficial effects on the entire body -- including the autonomic nervous system that tells your body how to behave and the endocrine system that pumps out your stress hormones.
Acupuncture also increases the production of endorphins, the neurotransmitters responsible for pain relief and positive feelings. Since pain and anxiety can feed each other, breaking this cycle is highly beneficial for anxiety sufferers. Since chiropractors are in the business of treating pain and nerve dysfunction, it's no wonder many chiropractors might
recommend acupuncture as a supportive therapy.
What to Expect From an Acupuncture Treatment
Contrary to what many people assume, acupuncture doesn't cause any significant discomfort; the needles are very fine and inserted to a very superficial level. Our West Omaha chiropractor will perform an initial evaluation in accordance with Traditional Chinese Medicine, including a detailed discussion of your symptoms. While the needles don't hurt, you may have various (and completely normal) emotional reactions as they do the work of normalizing your nerve function.
Benefits of Acupuncture and Chiropractic Care From Our West Omaha Chiropractor
Research has shown that acupuncture can be highly effective at treating anxiety. Studies as large as 120 participants in size have demonstrated that acupuncture has a major positive effect on anxiety symptoms (compared to psychotherapy and pharmaceutical treatment). Chiropractic care can enhance these effects by relieving nerve impingement (which affects nerve signaling) and relieving strain on muscle groups.
How Often Should You Receive Acupuncture for Anxiety?
You may experience some relief from your very first acupuncture session -- but don't assume that one session is all you need. Different people may need different numbers of acupuncture treatments to get their symptoms firmly under control, especially in cases of long standing chronic or severe anxiety. We will review your progress at regular intervals to get a clear idea of how many sessions will bring you the greatest degree of relief.
Learn More from Our Chiropractor in West Omaha
Our chiropractor in West Omaha is ready to help you fight back against the debilitating, miserable effects of anxiety. If you're interested in finding out how the right combination of acupuncture and chiropractic care can restore your quality of life, call or contact Kosak Chiropractic and Acupuncture at (402) 964-0300 today. You deserve a calmer, happier, healthier life -- and we can help you achieve it!